Ballinger Charitable Trust

What We Do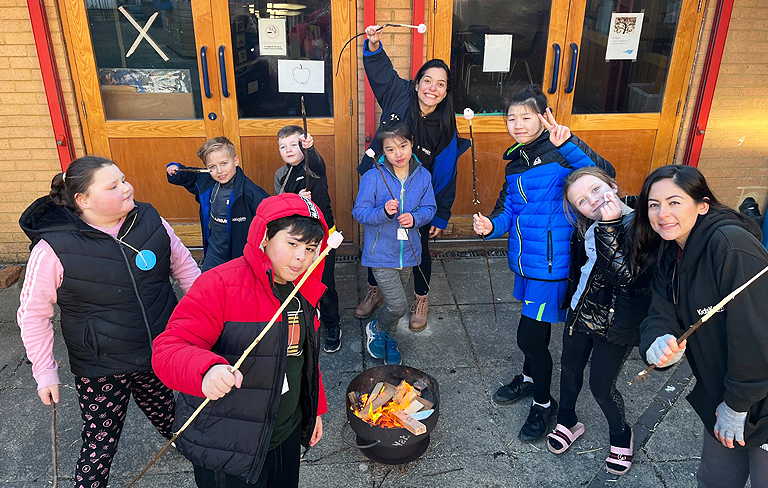 We give grants to charitable organisations working with younger and/or older people in the North-East.  
Our grant-making decisions are based on a combination of factors; initially it is the brief information from those applications we have received, followed up by our own research on each applicant. We research through web-published information such as your website, your last published annual report and/or accounts, as well as social media channels you might use.
Then if we think an applicant fits our priorities, and we know we are in a position to offer a grant to that applicant, we carry out a visit and – if needed – ask for follow-up written information.
We will only visit an applicant if we have the funding in place to support them. Our preference is not to waste further time of applicants if we are not in a position to fund them.
Our online application process is deliberately brief (our unrestricted / core application route should only take 5 minutes to submit), to minimise any wasted time. We do not arrange pre-application meetings but we do try to regularly attend funding fairs, 'meet the funder' events and regional network events, so do come and meet with us there.
Our priorities for funding are shown on our home page. We also try to distribute our funding proportionally across the North East region and its 12 local authority areas.
Our typical grant award is £10,000 to £20,000 per annum for an initial period of 2 to 3 years. We always see that as a starting point to a longer term grant relationship.
95% of our grants are offered as unrestricted funding, although a minority of our grantees prefer to restrict funding to a specific project, at least initially. We are flexible as to the use of our grants year on year.
Having awarded a grant, we like to keep in touch with organisations we have supported and sometimes arrange a visit within 9-12 months. Annual reporting on grants is light touch and our starting point is your last published annual report.
We are strong collaborators and would rather know if something isn't going according to plan, so that we can support you and try to link you to different kinds of help.
We like multi-year grant relationships and often develop relationships which last many years. We have been supporting the majority of our grantees for over 3 years now. That does mean most of our annual grant budget is spent on maintaining those long term grant relationships, although we have capacity to develop a small number of new long term grant relationships each year.
We have a very small team – four volunteer trustees and one part time staff member called Jo – so we aim to keep administration light and focused. Jo's hours of work and contact number are listed at the foot of this page.
Trustees meet quarterly to finalise our grant awards. Those meetings are usually held in March, June, September and December.
We also recognise that some organisations only require a small amount of funding, are volunteer led, and do not have an online presence. To provide funding to such organisations, we run community micro-grant events several times each year, usually in partnership with a local infrastructure organisation (LIO). The LIO acts as our facilitator to enable us to reach such groups who would not normally think to apply to us and that we would never know about. Together we will shortlist a group of volunteer-led organisations, and meet each of them briefly, all in one day. We are then able to make funding decisions whilst we meet with them. If you are an LIO, do make contact with us should this type of activity be of interest to you.